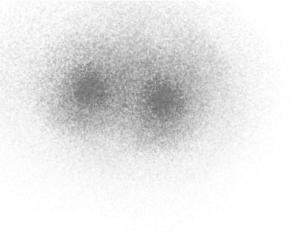 20/12/2018
5 reasons why Poland is a great Christmas incentive destination
The jolly festive period before Christmas is always a busy time for our team.With all the scheduling, researching and (not to mention) bringing out our vast supplies of creativity, it is very easy to forget about packing your own Xmas pressies 🙂 However, we love Christmas in Poland and we'd love to share our thoughts on why we think Poland is a great MICE destination for Christmas incentives which become increasingly popular!
1. You do get snow in December!
Right, you'd think that with all the global warming the snow has melted away, but thankfully, we still do get occassional snow in December and it's very likely that you will see it in Poland in the period leading up to Christmas! Warsaw offer a ski-slope called Gorka Szczesliwicka (yes try to pronounce that!) so you might actually do some skiing before enjoying a mug of mulled wine at the Warsaw Old Town
2. Warsaw's Christmas lights do shine through!
Voted among TOP 10 Christmas lights in Europe by many magazines and tourism websites, Warsaw indeed does shines through in December. All the main streets are powered by beaming Christmas decorations and there's even a Santa armchair located on the Royal Route towards the Old Town. Perfect if you'd like to impress your peers on Instagram 🙂
3. Christmas Markets
Wherever you may go in Poland, be it Krakow, Gdansk, Warsaw or Poznan, each major Polish city opens up a Chistmas market at the very beginning of December. Comparable to those in other countries such as Germany or Austria, the Polish Christmas markets offed ample food options (do try Polish bigos stew and dumplings!) You may also buy Christmas decorations and some great sweets.
4. Poland is a home to Chistmas baubles!
Yes, that's correct! Poland is the biggest producer of Christmas baubles in the world. Krakow even offers Christmas baubles workshop so you might want to learn how these are produced and realize that the original baubles are actually made of glass.
5. Get sporty in winter!
The Warsaw National Stadium changes into one big winter fairytale theme park. With ski slopes, an ice rink, skating, curling and a food court located inside, the stadium is a great choice for those who'd like slide more than move and enjoy a Christmas spirit on the go. Perfect for smaller incentive groups.
Obviously, there's much more to the list, but of course we can't spill it all for you! 🙂 You're more than welcome to join us in Poland for your Christmas incentive.
Merry Christmas! Ho ho!
< back to posts